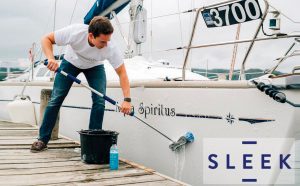 Just like with selling a house the best way to secure a quick sale at a good price is to create good first impressions. Sellers who make an effort to present their boat with care and attention are far more likely to receive attractive offers when they put their boat up for sale. It is therefore worth the time and effort sprucing up your vessel to show it of at its best. 
When prospective buyers are looking at a boat they are making a list in their of things that need doing. They will then use this list to negotiate!
In a buyer's mind a boat that is clean and presented at its best will likely have less problems
If you want more advice on how to prepare your boat for a successful sale, contact us today. Even if you are unsure of using our brokerage services we are more than happy to have a chat and give you tips on achieving the best sales price your boat.